1. Baptism Service for Five at Alex's House
October 11, 2020 forever marks a beautiful day by the ocean! Five of our children & staff from Alex's House made the decision to follow through with believers' baptism! Pastor Dorcean and Pastor Greg were both honored to baptize and pray for this wonderful group of young people.
2.  Staff Spotlight – Marilyn Hunter
We are so blessed to have Marilyn Hunter, Fundraising Director to lead the charge for all things fundraising at DV! She became involved with DV fundraising soon after her first trip to Haiti in 2012. Marilyn does an excellent job overseeing our corporate sponsors, end-of-year fundraising and Christmas giving as well as maintaining the ever-growing master list of contacts. She travels down to Haiti multiple times a year to love on as many Haitian kiddos as she can get her hands on. Marilyn resides in Muscle Shoals, AL with her wonderful husband, Mike.
3. Women's Advancement Conference – Pi Bon Ansanm
After two cancellations due to civil unrest and then COVID-19, we were thrilled to finally host approximately50 women for this year's themed "Better Together – Pi Bon Ansanm" conference! For 3 consecutive days, the women had a wonderful time of worship, fun icebreaker games (e.g., piñata) and amazing teaching from speaker, Holly Myers. The ladies received a delicious meal each day along with opportunities to make crafts, partake in a tea party and learn from special sessions including business training and hand hygiene for disease prevention. In addition, the ladies were provided with some great teaching resources to include: a 40-day devotional as well as a study booklet, "Praying Effectively for the Lost" by Bro. Lee Thomas translated into Creole. It is encouraging to see women get excited about advancing the gospel!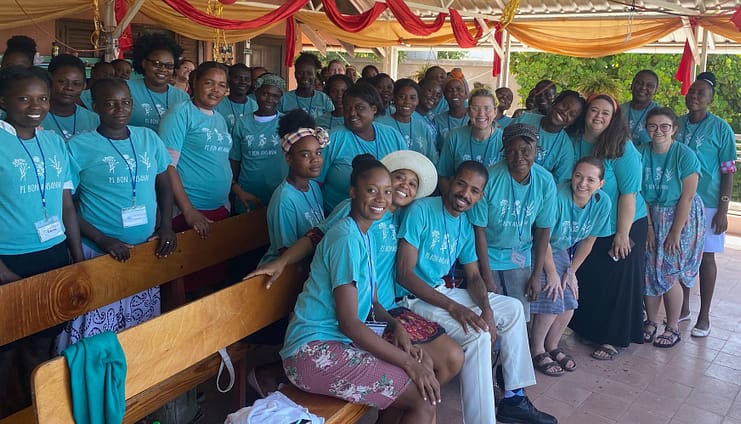 4. Building Relationships that Matter
With the overall number of visiting mission teams decreased for 2020, many opportunities for connection and community with our very own Alex's House kids have opened over the past several months.  This group of guys have played their fair share of corn hole, shot archery, built kites, had a few pizza parties and even learned to use a paint sprayer. One evening, the older girls cooked breakfast for supper and it was delicious! Every moment spent with the AH kiddos is time well spent!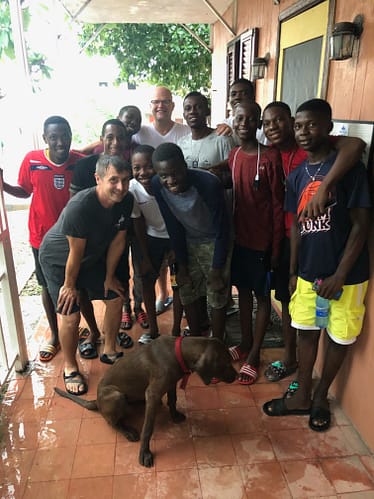 5. Give A Gift that Changes Lives
Christmas will be here before you know it!  As you are making your Christmas list and checking it twice, we're hoping you'll add Disciples Village to your Christmas list this year! Though 2020 has brought many new challenges it has also offered many new opportunities for the gospel of Jesus to go forward! Please consider giving any size Christmas donation that will help change lives! Click the pure charity link below to make a one time or monthly online Christmas donation! You may also mail donations to the following address:  Disciples' Village, PO Box 2101, Lexington, SC 29071