Buy Your 2021
Disciples' Village
T-Shirts!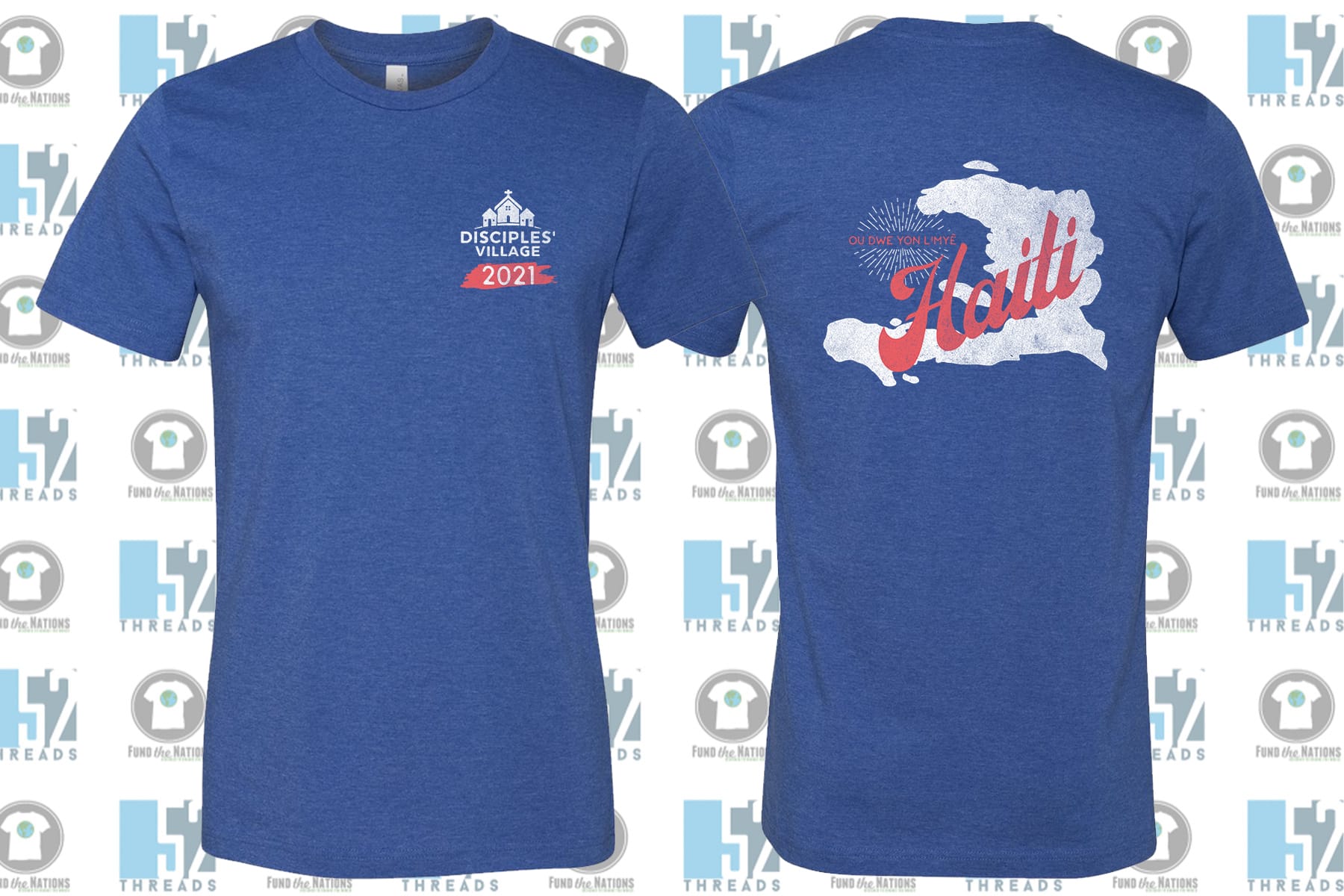 Order Information:
1. Minimum order of 13 shirts
2. These are a soft, higher quality shirt that are a tad less generous than the basic t-shirt. When in doubt or between sizes, order larger rather than smaller.
3. Price breakdown:
13-24 shirts – $13.95 ea
25-49 shirts – $12.00 ea
50-74 shirts – $10.65 ea
75 or more – $9.25 ea
2XL and 3XL are $2 more per shirt
4. Price includes shipping! (Shipping to Alaska, Hawaii, & Canada is $1 more per shirt.)
5. On the order form (link below) list Disciples' Village in parenthesis () next to your name.
6. The order form asks for the team member who assisted with the order. Choose Leigha Green.
7. After your order is confirmed, you will receive an email invoice from Fund the Nations. Payment is due immediately via Paypal, or by mailing a check. *If mailing a check, send a reply email to let Fund the Nations know when the check will be mailed.**
For questions concerning the ordering process, contact Kelli at kelli@disciplesvillage.org.
We can't wait to see you in your new shirts! Tag us on social media of you wearing your shirt!
Wearing your Disciples' Village shirt is a great way to spread the word about the work God is doing in Haiti! Order shirts for yourself, your family, your church, or your mission team today.