1. Alex's House Kids Bring Home Awards
We're so proud of the hard work and dedication of our Alex's House students! Throughout the school year they've spent time each Saturday working with a tutor to help prepare for school exams. In addition, some of our students joined the academic team and pulled out a championship win against other schools in the area! We want to congratulate each of our Alex's House students for a job well done! They've had an incredible school year and we are so proud of the hard work they've put into their academic endeavors! Thank you to our House Parents for the love and dedication consistently shown to each of our kids. Each of our House Parents are a true blessing!
Pictured left to right: Dorie, Pierre, Sterline, Wawens and Mike. (Not pictured is Dawens)
2. Disciples' Village
Schools Complete Another School Year
We are so thankful that we were able to finish our school year on time. In the wake of struggles from the prior school year, this year ran much smoother for the most part. There were some isolated events in a couple of our villages resulting in the cancellation of a couple of weeks of school; however, our dedicated staff and students extended their school days and even made some days up by cutting holiday weeks short so that all of our students could finish testing together. Our school leadership and staff have done an excellent job leading day-to-day activities in each of our schools. Although our American staff have not been permitted to travel to Haiti for some time now, the work has continued! We have exceptional Haitian staff who are continuing to step up and lead well.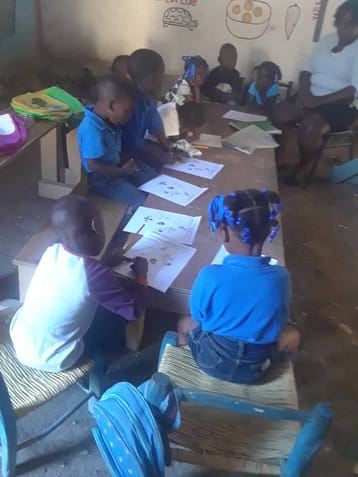 3. Inflation in Haiti
Haiti is not exempt from the soaring inflation that we are experiencing in the United States. Unfortunately, diesel has increased nearly 80% in a year, food prices and supplies have increased 53%. Rising costs has caused a great deal of hardship on the poorest of Haitians and it has also forced Disciples' Village to become more creative with managing supplies and food for our schools. Thankfully, we have been blessed with the ability to continue feeding our students in the village schools daily. However, we have been forced to change the menu to offer a more "inexpensive" meal. All students are still eating hot meals daily, but a little less variety is offered to keep costs down. We currently serve rice and beans 2-3 times a week depending on food expenses for the month. Some items are nearly impossible to locate such as propane and gasoline.
4. We Need 49 Sponsors at Alex's House
Would you please prayerfully consider sponsoring one of our Alex's House children? We have need for a total of 49 sponsorships to cover our Alex's House kiddos. For just $40.00 per month or $1.33 a day, you can make a life changing investment that will make such a huge difference!
Please click this link to sponsor a child or if you have questions contact Steve Haddix at steve@disciplesvillage.org or at 502-680-4135.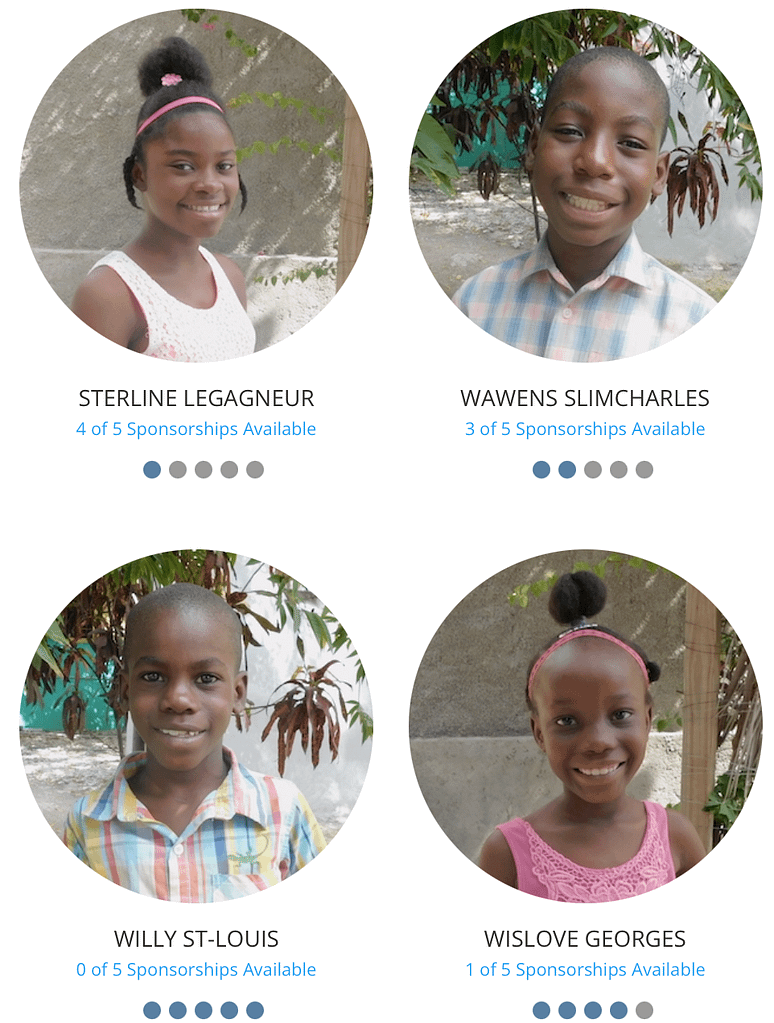 5. Thank You to Our Sponsors
With the end of the 2021-2022 school year behind us, we have already begun looking ahead to prepare for the 2022-2023 school year. Over the next couple of months, we will be buying schoolbooks, supplies and uniforms. We will also be searching for a new food supplier that may be able to sell us food at a more affordable and stable price.
Without our faithful and generous sponsors none of this would be possible. We are so thankful for our many sponsors that invest monthly into the lives of our Haitian students and families!
Though your investment:
The gospel is being shared throughout eight villages.
Pregnant women are given the opportunity to receive pre-natal vitamins, see their doctor on a regular basis and deliver in a hospital where the baby has a better chance to survive in the event of complications.
Students have a hope for their future and can dream about what they want to be when they grow up.
Haitian staff have a steady income they can count on to provide for their families.
New roofs and kitchens are being built at our schools.
Medical care is available in our villages for those that need it.
Training for our pastors, inspiring business owners and families in our villages continuing monthly.
Children are growing stronger and healthier both spiritually and physically.
Again, to all of you that continue to sponsor and invest in and through Disciples' Village we say, "thank you!"