July Update!
No matter where you go in this world, there will always be a need to share the love of Christ with others! God is moving in a tremendous way through our missionaries placed in the Dominican Republic! The Davis family, Shersty Stanton and Jonathan Elicier have spent the better part of 2022 serving the people in the DR and that also includes Haitians who are currently residing there. We are excited to share about the wonderful work the Lord is doing in and through our Disciples' Village family.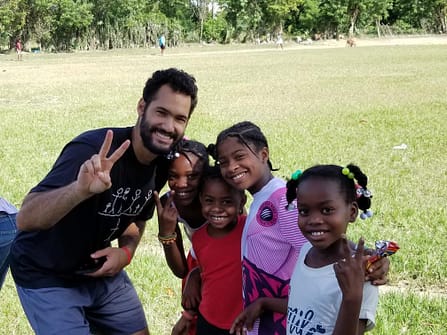 July was a very busy month, hosting teams in the Dominican Republic! During early July, Lincoln and Dara Munger came to visit Dara's family and while in Country they were sure to schedule some time doing ministry work! Lincoln's dad helped rip out portions of the old kitchen where the Davis family currently reside and installed new sheetrock for the walls. They also painted IBRS (Iglesia Bautista Rompe Barreas), the church where our missionaries are currently serving. This is also the church where Northpoint stayed during their visit and where future guests will stay during future visits to the DR as well.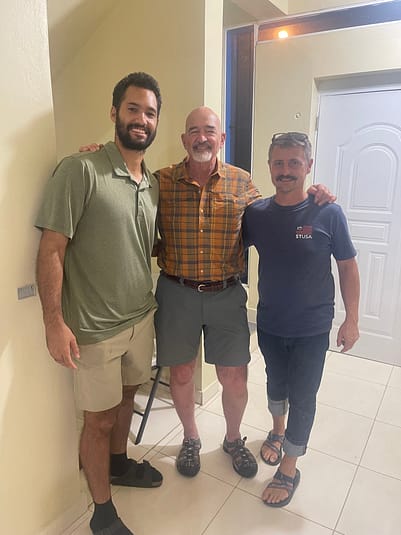 Later in July, we hosted a team of 6 from Northpoint Church. This is the home church of our very own Holly Vanco, Alex's House Children's Director. Holly was able to arrive in Santiago a few days early allowing time for her to visit and catch up with the DV family!
The entire week of ministry was filled with a very busy schedule. Northpoint did door to door prayer ministry, kids outreach in a Haitian community, helped with VBS in 4 locations and provided a children's ministry workshop for church leadership in Moca on the outskirts of Santiago.  Our prayer has always been that the Lord would send the right people who wanted to serve and we are so thankful for the Lord's faithfulness to send such an amazing team to get such an amazing amount of  work done!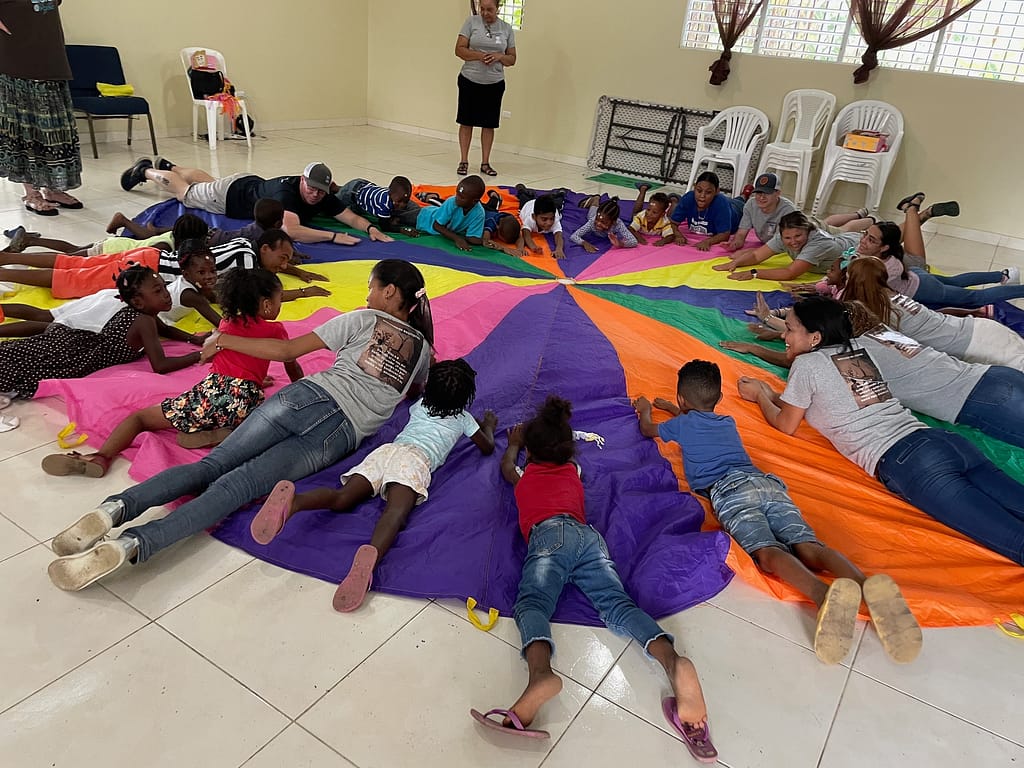 If you are feeling the nudge to serve through foreign missions, we invite you to contact Jamey Davis at jamey@disciplesvillage.org for more information. You can also sign up for a trip on our website via the following link 2022 Dominican Republic Trips | Disciples Village.
We pray God's abundant blessings on the continued work in the Dominican Republic!