Staff Spotlight – Greg Estes
Greg joined the DV staff in January 2020 as Pastoral Training Director after having served in Haiti multiple times during weeklong mission trips since 2016. We appreciate Greg's faithful work with our established Haitian pastors and the work he has also begun with our Next Generation Pastors as well as the Alex's House older boys. Greg's heart is to make disciples and he looks for intentional opportunities to engage the young men God puts in front of him. In addition, Greg is leading the partnership with Fontana Ministry located next door to Alex's House where he oversees Sunday worship and weekly discipleship for both Fontana and AH children.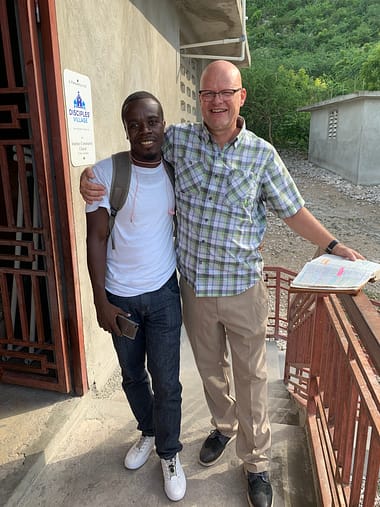 Annual DV Teacher's Conference Held August 31st
With the anticipation of a new school year right around the corner, the annual DV teacher's conference was buzzing with activity as the staff gathered from all of our partnering villages for a day of training and professional development. This was the day all DV teachers renewed their contracts for the upcoming school year as well. The teachers were very engaged with each other and utilized this time to network with colleagues and collaborate about various learning/teaching styles and the importance of building meaningful relationships with students.  Please be in prayer for our students and teachers as they prepare to head into the new school year!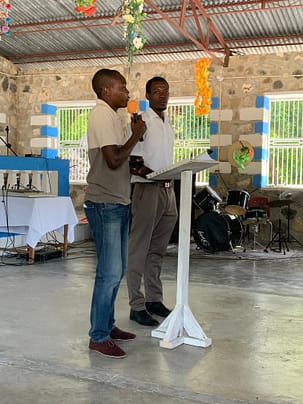 Alex's House Younger Girls Small Group
Brooke Carson, DV Hostess is spending some quality time with the younger girls at Alex's House each week during small group! They get together on Friday evenings for a little Bible lesson and small craft. This allows the kids to learn so much from their time together and it's FUN! Recently, they learned about God's promise and made colorful rainbows! The girls were all smiles and so excited at their created masterpieces! This also offers weekly opportunities for our older AH kids to translate for Brooke!
Jack-of-all-Trades where it Matters Most!
Britt Smallwood can be found just about anywhere in Haiti! He might be doing mechanic work one minute and construction work the next! He will suddenly appear out of nowhere in his Sunday best with a Bible in hand ready to lead a group of guys toward Jesus through Bible study! An hour later, you might find him one-on-one with a young Haitian having a serious conversation in Creole! Britt speaks the language quite well making him invaluable to many of our American staff that is still learning the language. We are so thankful to have Britt and his willingness to serve wherever needed!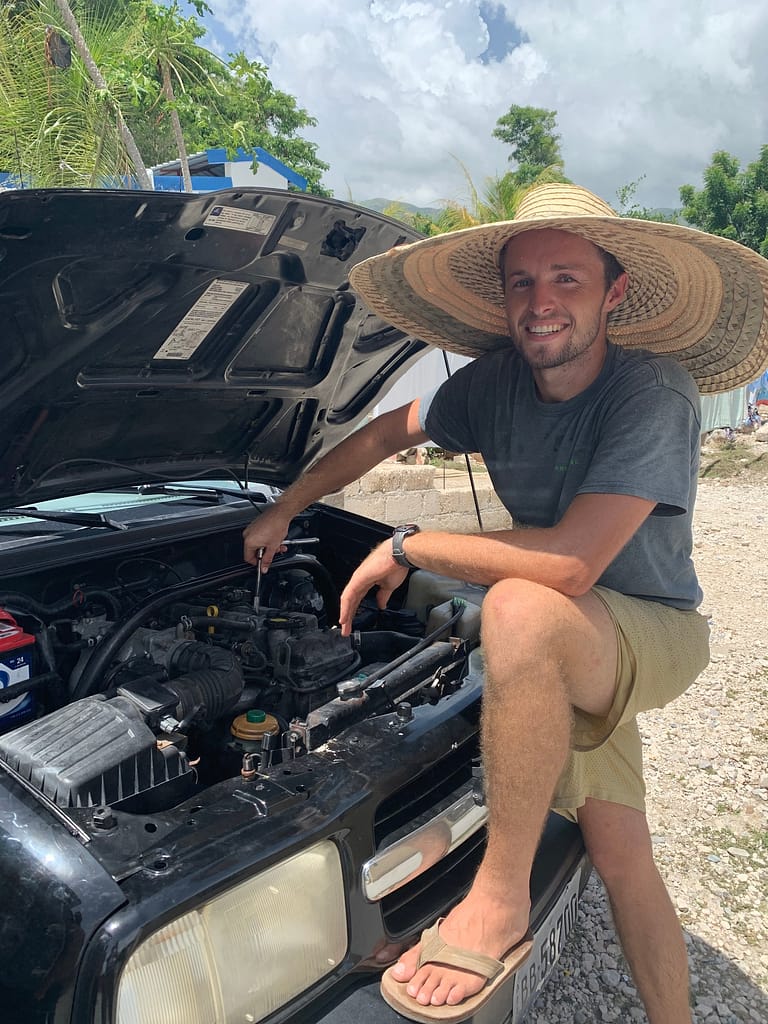 No Ill Effects of COVID-19 in any of our Villages
We are so thankful to report there have been no COVID-19 effects reported in any of our partnering villages. All church buildings continue to post hand-washing stations so everyone can exercise good hand washing prior to entering the church building for any meetings. We invite you to pray that God will continue to protect our Haitian villages from a Coronavirus outbreak.