1. Sponsorship Needed for Lourdemia at Alex's House
Lourdemia is 13 years old and is currently in the 9th grade. Her favorite subject is English! Lourdemia has hopes of becoming a seamstress one day. For only $40.00 per month, you can invest in the future of Lourdemia.  By doing so you can make such a difference in her future hopes and dreams. To start your sponsorship, click this link and following the prompts.  If you have any questions, please contact Steve Haddix at steve@disciplesvillage.org

2. Update on DV Schools
Students have just completed their testing for the 3rd quarter of the school year. It's hard to believe school will be out for the summer in a couple of short months! Our Haitian staff are doing an incredible job of keeping everything rolling and have really stepped up in their leadership roles. We are so proud of the wonderful job they are doing!
DV President, Steve Haddix, met with school leadership via Zoom on Tuesday March 29th to discuss registration for our next school year. We will begin registering students for the 2022-2023 school year as of Thursday, March 31st. Please pray as we finish out the 4th quarter of the current school year and begin to prepare for the new year this fall!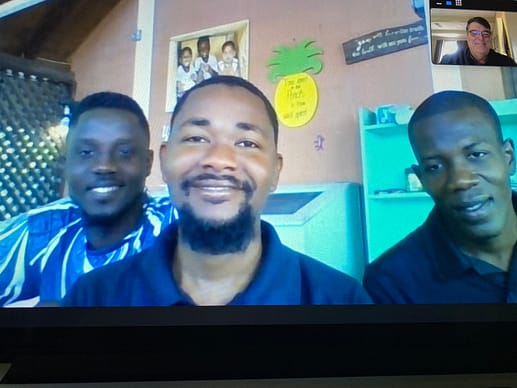 3. Davis Family Hosts Two Visionary Teams in the DR
March has been a busy month in the DR!  The Davis family hosted 6 people from First Baptist Loretto to share what the Lord is doing! The team was able to serve in student ministry, provide teacher training, as well as preach and lead worship in a local church. They also built bunk beds and worked on the roof of the church where the Davis family attend. This group has plans to return with a mission team sometime this fall.
The 2nd group hosted was from First Baptist Church Decatur where Jamey Davis formerly pastored in TN. The new pastor and staff came to the DR seeking the LORD about being involved with future ministry opportunities. FBC Decatur has been a tremendous support to the Davis family and much of the ministry would not be possible without them! While in the DR, the church held a leadership conference, served in children's ministry, and preached in the church where the Davis family attends. FBC Decatur is making plans to bring a group to the DR sometime in October.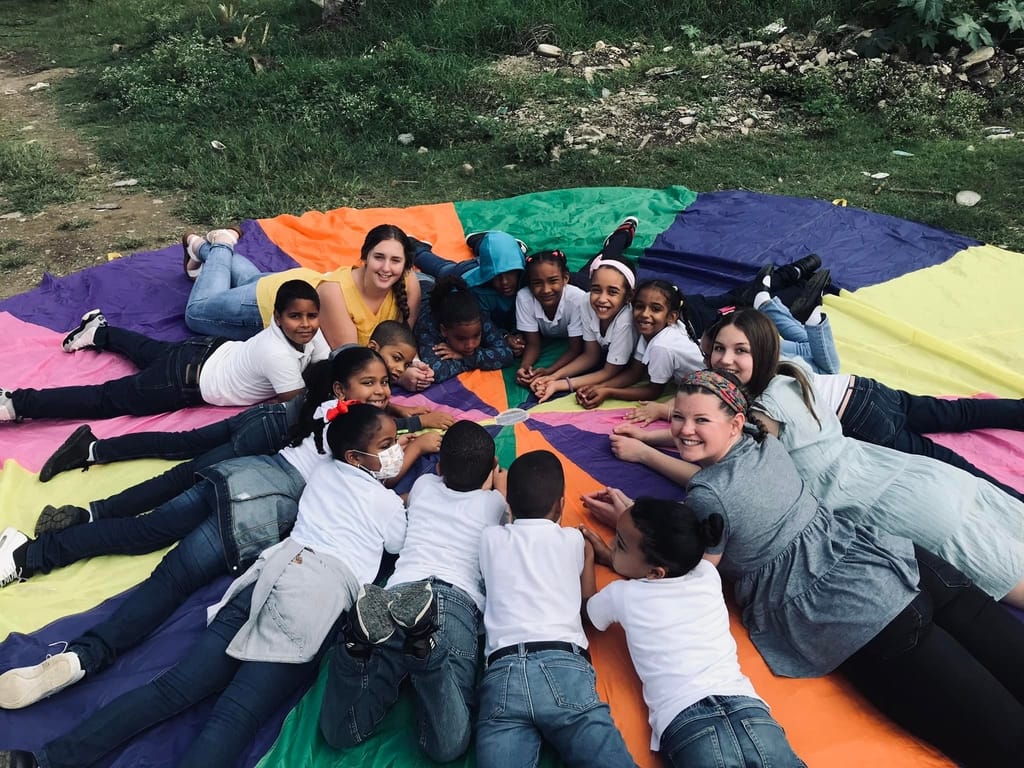 4. Older Alex's House Girls Move to New Transition House
The Alex's House older girls made the exciting move into the Smith House! This will allow them to begin transitioning out of Alex's House and become more independent as young adults. While living at the Smith House they will begin to cook some of their own meals and be responsible for keeping the house clean. Thank you, Bill Smith and Kathryn Kuhnert, for your generous donation to The Smith House in honor of your parents!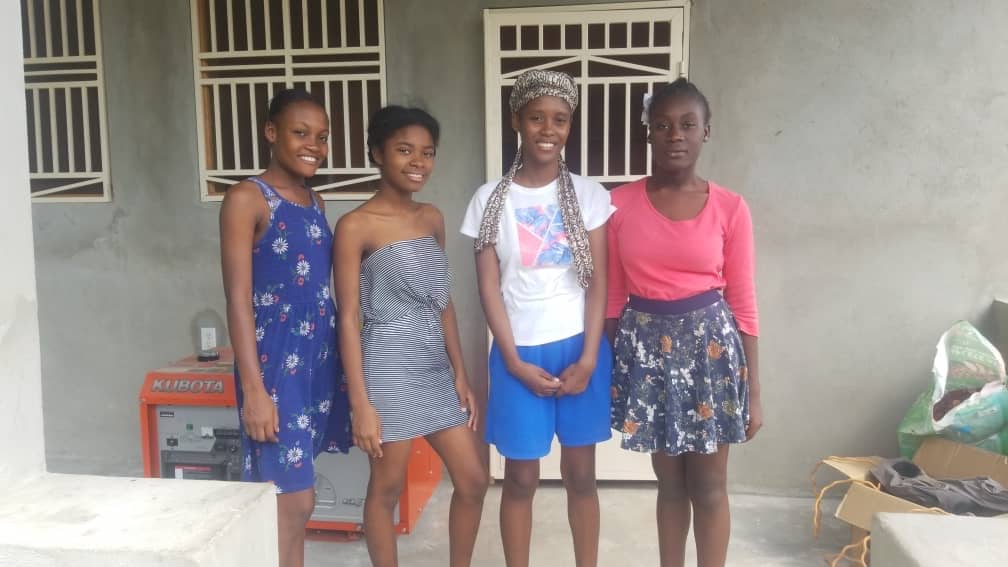 Pictured: Jenny, Nadege, Carline and Sterline on the front porch of The Smith House
5. Call to Prayer for Haiti and Dominican Republic
The last year has been a continuous cycle of challenges and we humbly ask that you please help us continue to pray intentionally for the following:
The Country of Haiti and Leaders
The Country of Dominican Republic and Leaders
Disciples' Village Pastors, churches, and schools
Alex's House Kids, House Parents, and other staff
Fontana Church and Orphanage next door to Alex's House
Gang violence to cease
Neighbors in Kaliko Village
Pray for new ministry opportunities in the DR