1. New Solar System Installed at Alex's House
We recently completed the installation of the new solar systems for each of the cottages located at Alex's House. This is such a blessing, and we are so thankful to our very generous donors who gave during our end of year wish list fundraiser! These gifts have made it possible for our staff and children to have access to permanent electricity all through the night! Click on the link for a special thank you from Alex's House!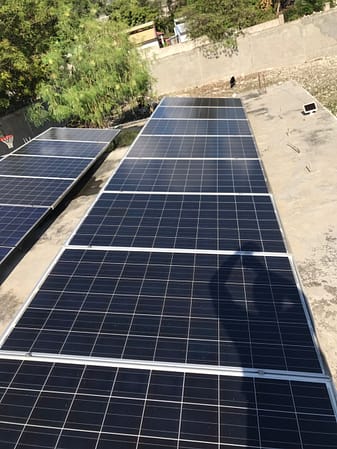 2. New Roof in Mayard
The roof at the church/school in the Village of Mayard has been replaced! The project was funded by donations made through FBC Loretto and Summerville Baptist Church. This is an answer to prayer for those who utilize this space regularly. Over the last couple of years, students have attended school while experiencing a leaky roof and muddy floors every single time it rains. Additionally, a portion of the materials from the old church/school roof were recycled making it possible to build a new roof over the kitchen area that would provide shade from the sun and shelter from the rain for the cooks. Our deepest gratitude goes out to those who generously donated to this project!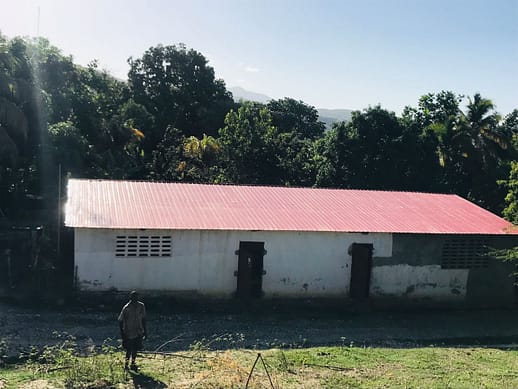 3. Verna Started a New Business Training
Verna started a business training in his neighborhood of Saintard located approximately 10 minutes away from Kaliko. Verna is a trained agronomist, tailor, teacher, iron worker, and has worked with micro finance in the past. This has allowed him to continue helping people and minister to his neighbors while decreasing the amount of travel during times when road conditions are unsafe. He also oversees the micro finance for Shersty as travel conditions allow. He visits past micro-loan ladies in Kaliko and Cadanette to follow up and see how things are going as well as brainstorm new ideas for better solutions to problems as they arise. Verna teaches business training in our partnering villages, and we do micro loans with follow up trainings. We use the business training as a tool to share more about the life of Christ, honoring god through our work, and using our work to share God's love with others.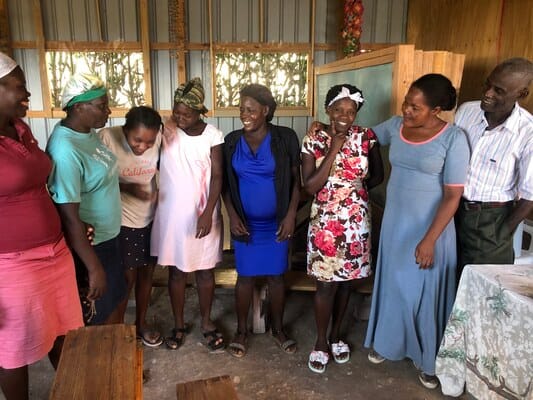 4. Students in the Village of Mayard Almost Fully Sponsored
Steve and Vickie Haddix were able to travel to Summerville, South Carolina in February for a sponsorship Sunday hosted by Summerville Baptist Church. They were able to meet with existing sponsors and those who were interested in becoming sponsors. Upon arrival, there was a need for 36 sponsorships to have our students in Mayard fully sponsored. We are proud to share that we have 33 of the students sponsored leaving only 3 more to go!  We expect to have Mayard Village fully sponsored very soon. A big thank you to Summerville Baptist Church, Pastor Randy and our sponsorship coordinator for Summerville, Jo Rayburn.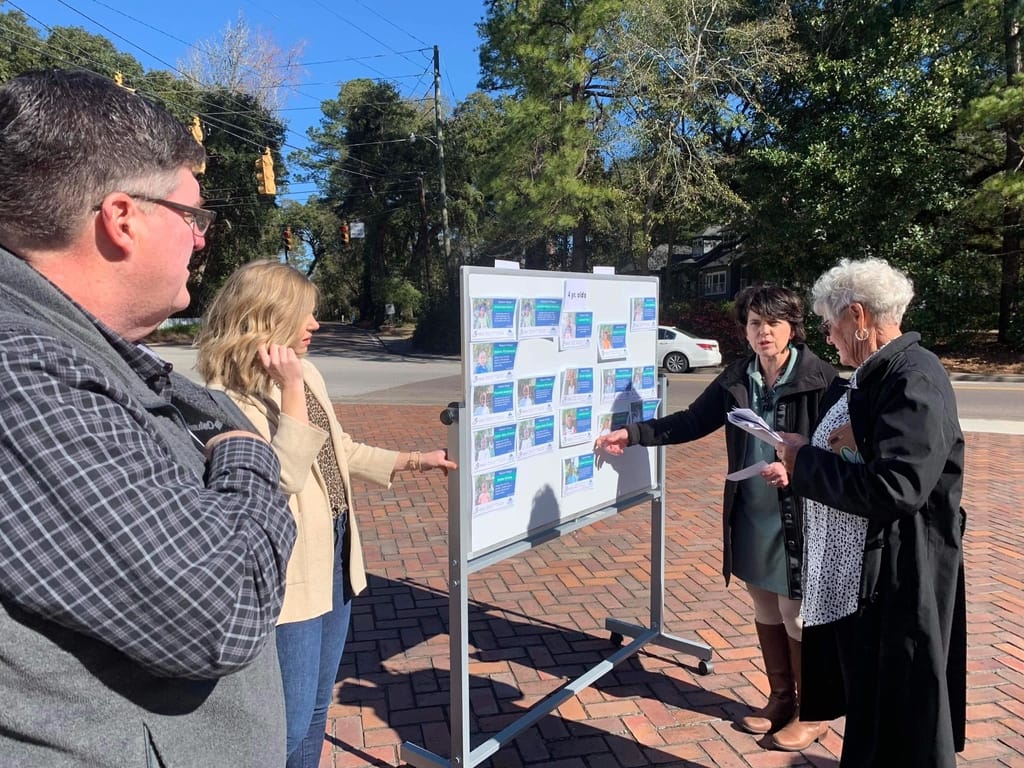 5. Continued Need for Sponsorships
We are still in need of several sponsorships for our kids at Alex's House as well as some of our schools in partnering villages. Disciples' Village President, Steve Haddix will be traveling around to visit with churches doing sponsorship Sundays in the coming months. If your church is not partnering with one of our villages and you would like to give your congregation an opportunity to join us in ministry and invest in our Alex's House children, please contact steve@disciplesvillage.org or call (502) 680-4135.