1. End of Year Fundraiser Wrapping Up
We are close to wrapping up our end of the year fundraiser. We are thankful for the generous gifts that have already been received. Please prayerfully consider giving to one of our fundraisers. Click this link if you would like to make an online donation. If you would rather mail in a check, you can send it to Disciples' Village PO Box 2101, Lexington, SC 29071.
2. Alex's House Christmas Celebration
Christmas looked a little different this year at Alex's House. Our house parents and staff did a great job planning the Christmas dinner as well as the gift distribution. While our US staff couldn't be there in person, we were able to visit with them via a zoom call. There was lots of food and joy for all and we look forward to being with them next Christmas!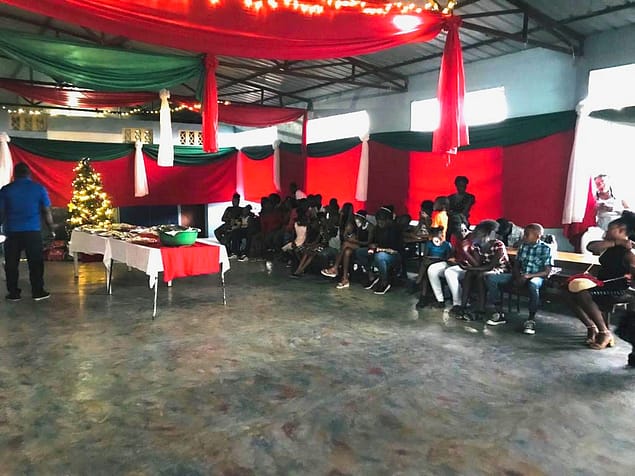 3. Vision Trips for Teams in the Dominican Republic
We are currently scheduling mission teams for the DR. Pastor Jamey and his family have been in the DR making wonderful connections to help understand the needs and organize how we can best serve the people there. They have been working on finding lodging and transportation to accommodate future teams. Contact Jamey Davis at jamey@disciplesvillage.org if you have questions or would like to schedule a vision trip or book a team trip.
4. Missionaries Escape
We give praise to our Lord Jesus that the last of the kidnapped missionaries are home safe after they escaped in the middle of the night. If you have not heard the story of their escape, I encourage you to do so. Here's the link where you can listen (audio only).
5. Update of Conditions in Haiti
The conditions seem to have stabilized to some degree in our local area. The Haitian police have been more visible around Route National 1 leading to the resorts, but it still isn't safe for our American Staff to return currently. We ask that you join us in prayer as the Senate terms are scheduled to end January 10, 2022, and the President's term is scheduled to end February 7, 2022. However, with all the turmoil in the Country and within the government no election has taken place resulting in extended terms. There are concerns this could lead to more uncertain times. Please continue to keep Haiti in your prayers along with our Haitian staff, pastors, and children.