1. Women's Business Training Update
Recently, the final check-ins with our microloan recipients in Cadanette were completed. The ladies finished paying the final payments for their loans at the end of August. Shersty (DV Women's Advancement Director) plans to do final assessments on the ladies' businesses to continue monitoring progress. One of our favorite success stories is how one of the ladies started out butchering three goats to sell each market day and now she is up to seven! Also, new business training is under way in Kaliko for some young mothers who desire to start selling food to provide for their children. We pray for the continued success of these women!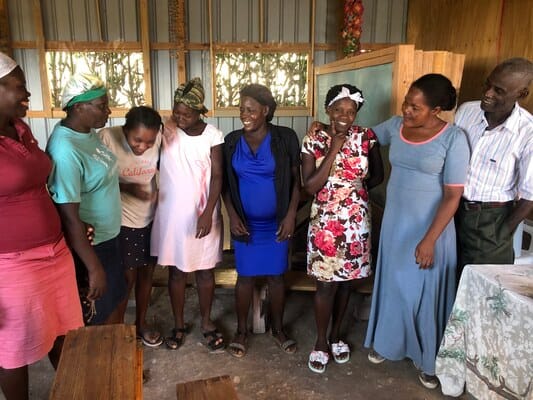 2. The Church at Fontana Continues to Grow
It is so exciting to see continual growth in a new church plant that is primarily made up of youth! We are seeing new faces in attendance each week, and this is very encouraging!  Wilkins and Remy, two of our older Alex's House Guys are now teaching Sunday school and we are so proud of them! Denise, a young lady who lives at Fontana orphanage has stepped up to organize and lead the new church choir and they sound amazing!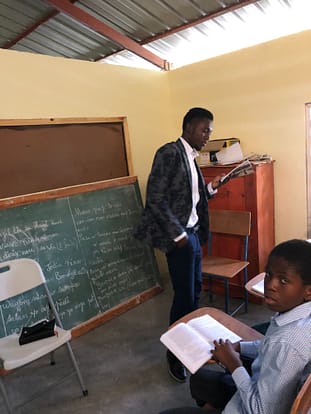 3. Earthquake Relief Efforts
In the days following the 7.2 earthquake from July, DV relief efforts have gotten under way. Two of our house parents, Franz and Ganaud have family located in the area of impact approximately 135 miles South of The York House directly affected by the devastation! Through the generosity of many donors, we have collected over $15,000.00 in general relief funding. Some of the money has already gone out to purchase tents, medical supplies, food, clothing, and personal hygiene items. When rebuilding begins, we will be making additional trips South to help with the rebuilding process.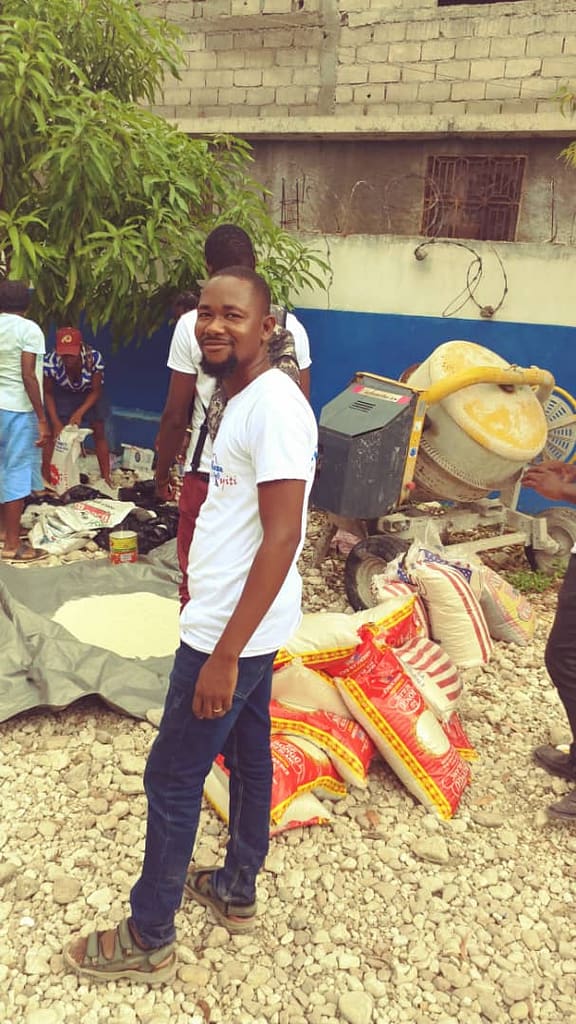 4. Conditions in Haiti Remain Calm
Since the assassination of Haitian President, Jovenel Moïse, things in Haiti have remained surprisingly calm. In mid-August, a few of our American DV staff and missionaries have traveled back to Haiti without reports of incident. Most of the Haitian citizens seem to accept the Prime Minister in the active role as President. Thankfully, we've been able to continue with business as usual by traveling to the Delmas area, which is typically a hotspot for protests, and purchase the backpacks for our Alex's House kids.
5. Small Group Bible Studies Going Well 
We are thrilled to have Holly Vanco (DV Children's Advancement Director) overseeing Bible studies with Fontana and Alex's House children! At Fontana, the children are learning what it means to be part of God's family by going through Orbie curriculum. Our Alex's House kids are learning about the story of Abraham and Isaac along with lessons of obedience. We are so thankful to have Holly pouring into our children!  Additionally, we are proud of our student leaders, Pierre and Zachary for continuing to go through the Jesus Storybook Bible when Holly is visiting family in the States.