1. Mission Teams Reschedule
Mission Director, Jamey Davis has spent most of April sheltering in with his family stateside while using this time to connect with mission teams to discuss rescheduling for later dates in the year. We are looking forward to hosting teams in the future and can't wait to see all that God has planned!
2. Rescheduling the School Year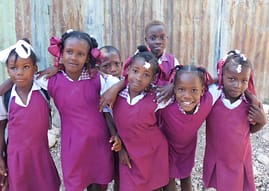 Vice President Steve Haddix, School Superintendent Pastor Ensor and Pastor Ganaud have reached a difficult decision on the 2019-20 school year.  Because of countrywide protesting, followed by COVID-19, the students were only able to complete 73 of the usual 193 days of classroom instruction. As a result of these uncontrolled circumstances, we plan to have each student repeat the school year and refrain from promoting to the next grade level to ensure each student does not fall behind academically.
3. Facebook Birthday Fundraisers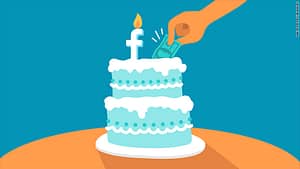 We are in the process of getting our Facebook page set up for birthday fundraisers! The required paperwork is submitted and all we need is the green light for approval. Stay tuned for more information because we would love to partner with you and celebrate your birthday BIG!
 4. Sheltering In Place at Alex's House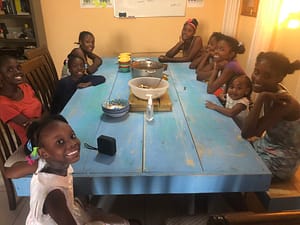 With everyone hunkered down in Haiti in response to COVID-19, having a little fun and making memories is at the top of the list for our Alex's House girls!  Shersty, Women's Advancement Director remains in Haiti and during this time of lockdown with limited work she can be found hosting a dance party, working out, or playing basketball with the girls! They have also honed their kitchen skills by making chilli and cookies together. The slower pace has been such a sweet time of opportunity for deeper connection and getting to know and enjoy the blooming personalities of our girls.
5. Continue to Pray for Haiti
Father, Thank you for the people of Haiti and the opportunities you've given us at Disciples' Village to reach your people. We know there is more work to be done here and we ask that you continue to guide us and provide all that is needed to carry out the work you have planned.  We ask that you cover the Country of Haiti with your Sovereign hand of protection against any widespread virus threatening your people. We ask that you contain any known cases and use the medical personnel placed in Haiti to successfully care for those in need. Use this time of uncertainty to draw people unto yourself.  Push back the darkness and confusion that tends to fall on the Haitian people as a result of the dark culture that has prevailed for so many years. Open the eyes of their hearts so they may see truth !  Amen.