1.  2022 DV Pastor's Conference was a Huge Success
The 8th annual DV Pastor's Conference was held in April, and we are so excited to have had the opportunity to host over 100 attendees! Pastor Dorcean and our partnering Haitian church Pastors put much prayer and effort into the preparations for the conference throughout the last few months. In the midst of unrest throughout the Country, our Haitian brothers and sisters continued to travel long distances to sit under the teaching of God's Word! Our Haitian Pastors, led by Pastor Dorcean, did an outstanding job preaching and teaching through the book of Ephesians over the course of 3 days. We are so thankful to Pastor Dorcean, Pastor Neo, Pastor Wiltzer, Pastor Leonel, Pastor Lecler and Evangelist Ganaud for leading and teaching.
2.  Davis Family Hosted Friends in the DR
The Davis family welcomed 3 longtime friends to the DR for a weeklong stay in April. From the time they stepped off the plane until they headed back to the states there was no shortage of odd jobs to get done while extra hands were on deck! The Davis party of five have been living in a 2-bedroom rental home while in the DR.  After repurposing some space, the kitchen was moved outside to open an extra space for a 3rd bedroom. They were also able to get screens installed on all the windows to keep the flying/crawling things outside where they belong! Having familiar friends around for a week served as refreshment and encouragement to the Davis family! Continue to pray for the work they are doing in the DR!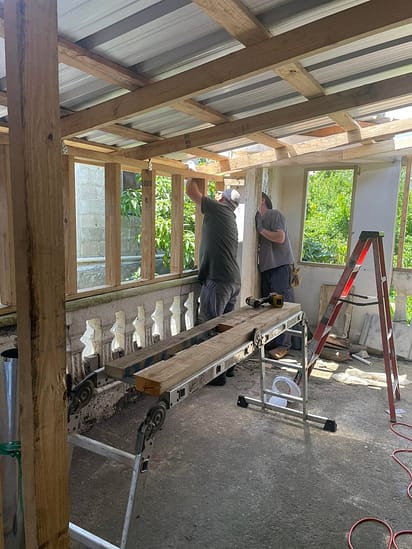 3.  Making Haitians Connections in the DR
Shersty is currently serving alongside the Davis family in the DR while travel to Haiti is hindered for a season. In God's perfect timing, an organization that provides medical care in a slum that is majority Haitian held a training on women's reproductive health/STI's. This organization needed a translator and Shersty speaks great Creole! We are excited about this connection! Additionally, Shersty had the honor of interviewing women from two separate organizations that work with young women in sex tourism/sex trafficking/prostitution in Santiago and an ocean town, Sosua, for a research project on crisis intervention with female young adults in the international sex industry. This is an issue that is incredibly relevant for Haitian women in the DR and we cannot wait to see how God works in these connections!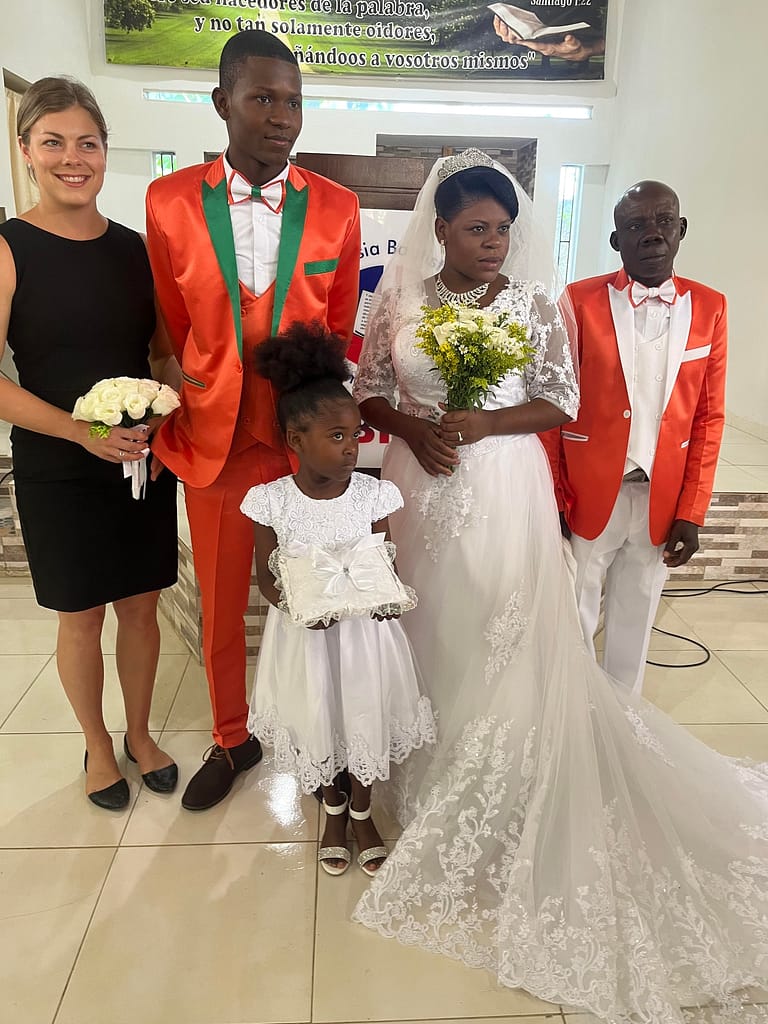 4.  Alex's House Children's Director Maintains Remote Connection with the Kids
Holly Vanco, AH Children's Director, contacts our AH kiddos weekly via WHATS APP to stay connected while unable to travel to Haiti. The kids are all preparing for testing to wrap up the end of another school year. During this time, Bible study has been on hold for a bit.  However, Holly contacted Pierre in April to ensure that he could continue to facilitate weekly Bible study with the older kids. While in the States, Holly serves the kids in her home church by teaching Sunday school as needed.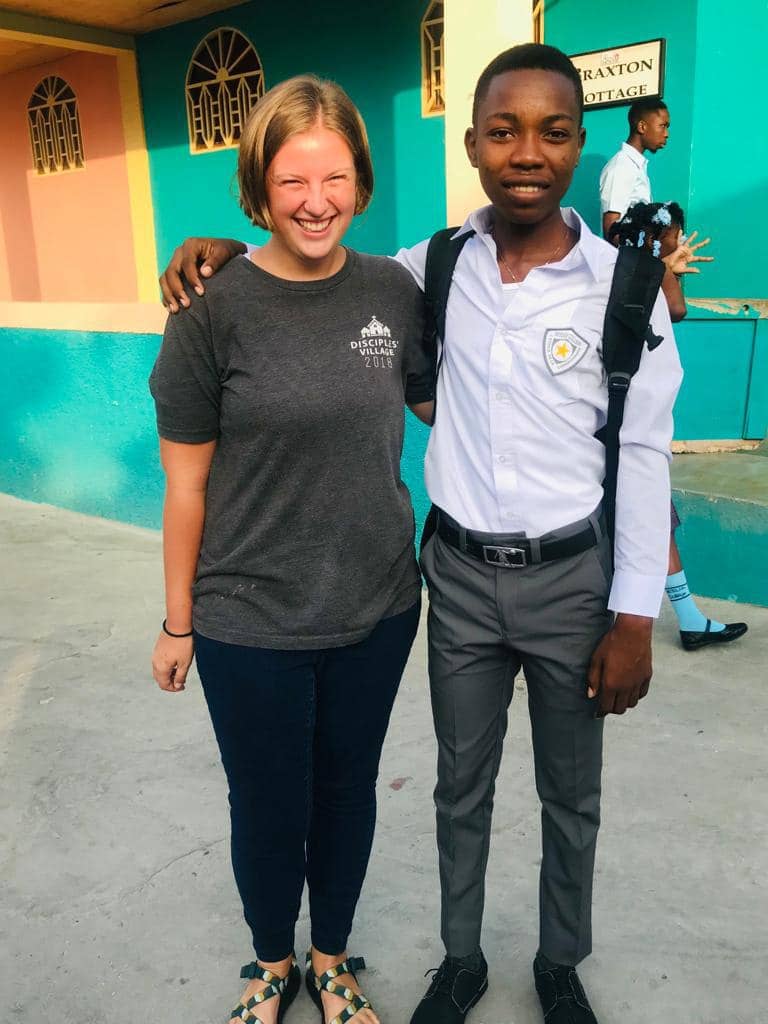 5.  KY Sunday School Class Makes Precious Donation
Steve and Vickie Haddix recently shared about Haiti with a children's Sunday school class in Lawrenceburg, KY about missions. They answered a lot of questions and there were several youngsters who expressed great interest!  The class decided to sponsor one of our Alex's House kids!  Isn't that amazing? Kids sponsoring kids! They also donated their weekly offering for the last couple of months to specifically go towards the needs at AH to buy clothing. The Haddix's went shopping and bought several pairs of jeans and a few other items with the money. Seeing the heart of God in children is precious!