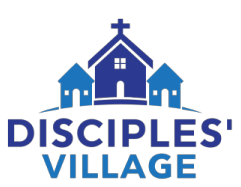 Hello D.V. Family,
I hope you are all doing well.  I wanted to bring you an update on some important news with Disciples' Village.
As I have shared with you previously, since the beginning of the pandemic, we have been experiencing a challenging financial situation.  We have been watching and praying over our finances, trusting in the Lord's guidance.  We had hoped that 2021 would be a better year for us financially, but due to Haiti's civil unrest in 2019, then the pandemic in '20 and '21, and the greatly fluctuation of the Haitian dollar, our income has not kept up with our expenses.
Because of this, and after much prayer and discussion with our Trustees and Financial team, we are making some significant reductions in our budget, to ensure that our ministry can continue to grow and thrive in the years ahead.
Here are a few things I would like you to know about:
Our American missionaries are making great sacrifices in their salaries in order to continue to minister in Haiti. Most of them will no longer receive any salary from Disciples' Village and will be responsible for raising their own support.  Others are having to make great reductions in their salary.  We are so grateful for their Christ-like attitude.  Their love for the Lord and the Haitian people is an inspiration to us all. If you feel led to support them personally, I encourage you to do so at https://disciplesvillage.org/missionary-support/
Because of the great sacrifices made by our American missionaries, we are only having to make minor reductions to our Haitian salaries and ministry expenses. Our house parents and school workers are all taking temporary reductions until we are able to return to their full salaries.  We are making a great effort to keep our financial resources in Haiti – where they are needed the most.
In an effort to ensure that we do not get into this challenging situation again, I will transition my efforts to chairing the Trustees and working with the Financial Oversight team. Specifically, I will be:
recruiting more American churches to partner with Disciples' Village
working with our Financial Oversight Team to ensure that we continue to have adequate tracking of all revenue and expenses
working with our Board of Trustees to ensure that we continue to make wise financial and ministerial decisions
working with our Fund-Raising team to ensure we have adequate funding for our ministries
Even though my responsibilities at DV are changing, my time spent in Haiti will not change.  I will continue to be there to encourage and guide and will continue to help raise our Alex's House children.  My role will change only with my duties, not with my commitment to Haiti and our ministry.
Lastly, but certainly not least,
We have promoted Pastor Steve Haddix to the role of President of Disciples' Village. Steve has already been doing an excellent job fulfilling many of these duties.  As you know, he was previously serving as Vice President over all Haiti operations.  Now, he will have the title to match his responsibilities.  He is a great blessing and source of stability for all of us.  I have great faith in his leadership and look forward to continuing our close work together.
We must make these changes to ensure that Disciples' Village continues to shine the Light of Jesus for years to come.  I have full faith that the Lord will continue to bless us and look forward to more great years ahead!
Thank you for your support and understanding.  You are a great blessing to me and I'm grateful for your friendship and support.
Blessings,
~ Bill